Home Based
These programs offer broad-based services to people with intellectual and developmental disabilities. People come together to begin doing new things, which are fulfilling and meaningful to the individual.
Built upon a foundation of choice, strengthened by a healthy respect for human dignity, their purpose is to enrich lives with the right support, at the right time and in the right place. Services include recreational and social activities, independent living skills training, volunteer opportunities, integrated community involvement and routine health services.
Community Habilitation
Community Habilitation offers services both inside the home and within the community, allowing people to maintain their independence within their community. Individuals receive training in areas such as budgeting, household responsibilities, and assistance with medical appointments.
Community Group
This program offers individuals who live in the community the opportunity to participate in recreational activities in a group setting. Through these activities, training is provided on social skills, safety awareness, and becoming familiar with their community.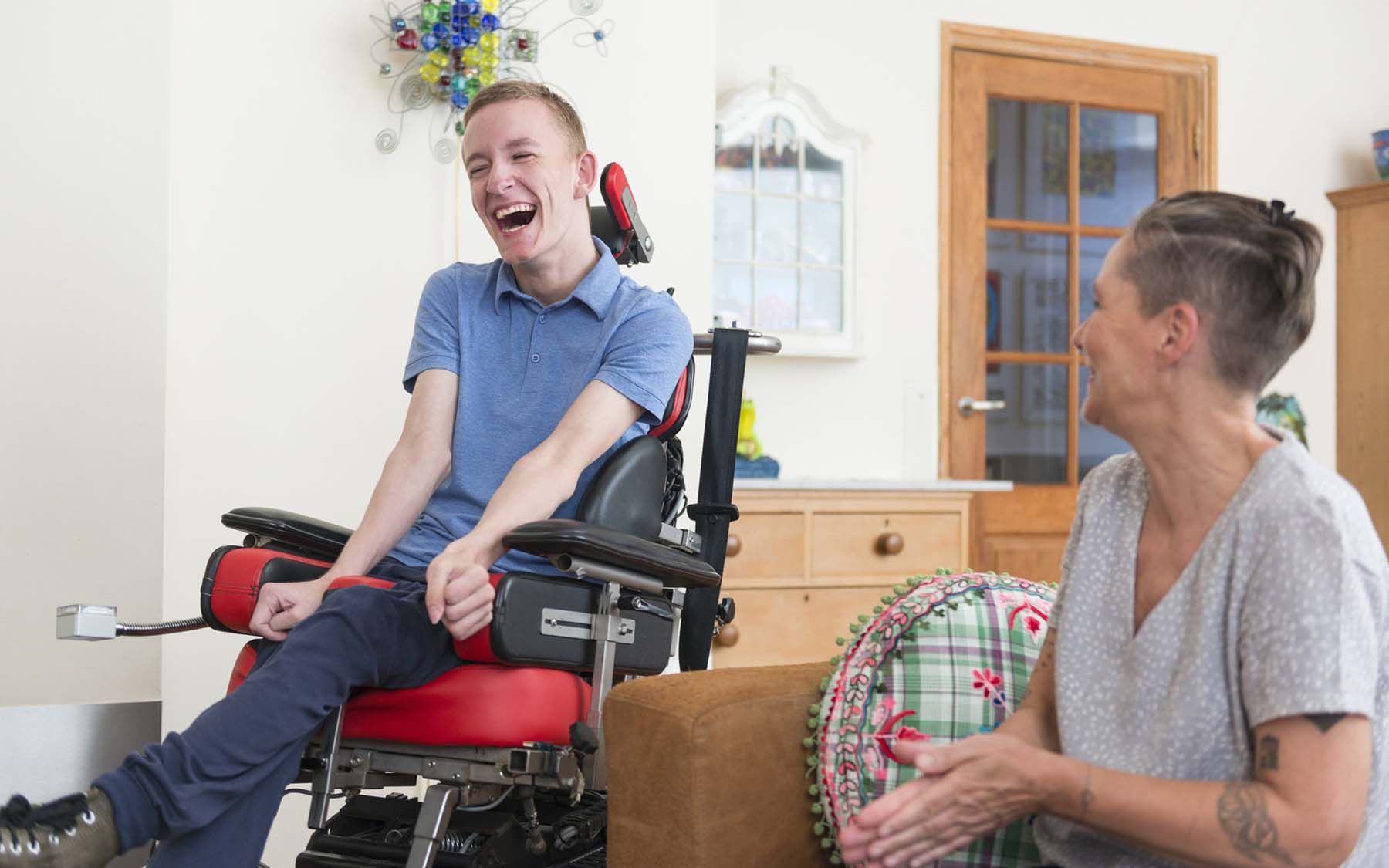 Family Support Services
This program provides planned and coordinated services to families, who have a developmentally disabled family member living at home. It alleviates the pressures generally experienced in the home setting. The goal is to assist these families to remain intact for as long as they desire and avoid unnecessary out-of-home placement. Family Support Services are available in many different forms, including reimbursement, Kids' Camp, Autism Support Services and Crisis Intervention Services.
Hourly
Hourly Respite provides a reprieve for families of people with a developmental disability. This service can be provided in the home as well as the community. In addition, there are 5 respite beds located throughout the agency, where overnight respite can be provided.
Individual
Individual Support Services is a reimbursement program available for individuals with a developmental disability living on their own in the community. The program allows people to maintain their independence and avoid out-of-home placement.
Intensive
This program provides intensive behavioral support for people living in the community, who are at risk of out-of-home placement. It provides families with concentrated support around behavioral challenges, as well as assistance with implementation of a written behavior plan.
Early Childhood Intervention
Early Intervention is a program in which services are provided by Mountain Lake Services in conjunction with the Essex County Public Health Department to children between the ages of birth to three years.
Services are developed based on a multidisciplinary evaluation that is completed at the time of referral and are provided in a home-based environment. Services may include special instruction, speech therapy, physical therapy and occupational therapy. The family and care providers are intimately involved in the service delivery to ensure that there is appropriate follow through.
Pre-school services are also available.
Frequently Asked Questions
You have a question?
We have an answer.